Exploring the Possibility of Life on Other Planets
May 20, 2020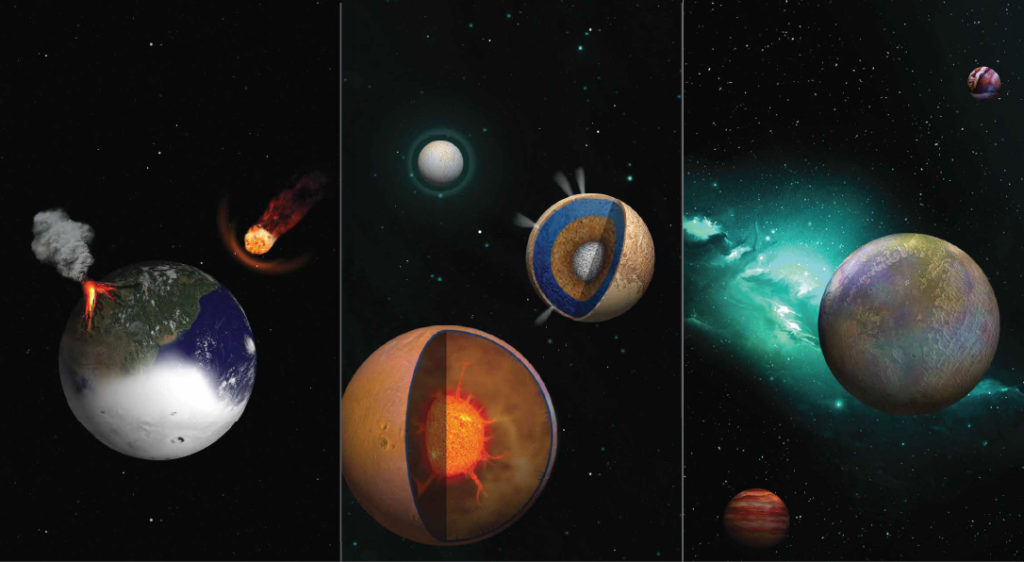 Scientists from across The University of Texas at Austin are joining forces in the hunt for life on other planets.
Astronomers, geoscientists, chemists, biologists and aerospace engineers have pooled resources to form the UT Center for Planetary Systems Habitability, a cross-campus, interdisciplinary research unit.
Center co-director Sean Gulick, who is a research professor at the Jackson School of Geosciences, said that the new center was created to facilitate collaboration among scientists from different disciplines.
"Working together gives us the greatest chance to make the breakthrough needed to understand whether life could exist on other planets," he said.
Researchers attached to the center are investigating how life on Earth has co-evolved with our planet, what makes a world habitable, and whether galactic scale conditions—such as star formation and supernovas—ultimately decide whether a planet can sustain life.
The center is looking for researchers from institutions outside of UT to collaborate on projects and is preparing to launch a visiting scholars program. It will also coordinate cross-campus, interdisciplinary teaching programs focused on planetary habitability.
By bringing researchers from different disciplines together under one (virtual) roof, the center's founders hope to make the most of new planetary data from forthcoming missions such as NASA's James Webb Space Telescope. Interdisciplinary research is the best way to turn those kind of data into breakthroughs, said Gulick.
"You have to get the astronomers who are studying exoplanets, together with the aerospace engineers designing missions, together with the people who are doing the boots on the ground research digging up extremophiles on Earth or finding analog processes," he said. "What the center can do is bridge these disciplines and give people a way to collaborate."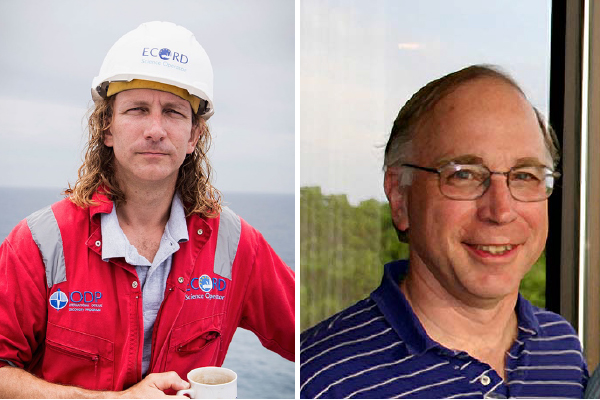 Working across disciplines, however, doesn't always come naturally. William Cochran, a research professor in the UT Department of Astronomy who co-directs the center, said one of the greatest obstacles to interdisciplinary research is simple communication between scientists from different fields.
"We have people in geosciences and people in astronomy," he said. "But getting these people to talk is incredibly difficult because scientifically, they don't even speak each other's language."
Cochran said that by bringing together the many talents and skills available across campus, the center will be able to address problems not normally possible within a single academic discipline.
"Planetary habitability requires a very broad range of perspectives and skills. The Center allows us to share our very different perspectives on important cross-cutting problems," he added.
The center is a collaboration between UT's Jackson School, College of Natural Sciences, Cockrell School of Engineering and the Office of the Vice President for Research (VPR). Alongside each other's expertise, the center's scientists have access to campus resources, such as the Visualization Laboratory at the Texas Advanced Computing Center, UT's Center for Space Research, and telescopes at the McDonald Observatory.
The effort that was kickstarted in 2018 by a VPR-led initiative called the Pop-Up Institute for Planetary Habitability. Start-up funding has been provided by the Jackson School of Geosciences, the College of Natural Sciences, and the office of the VPR.