Undergrad Student Carole Lakrout Wins Best Research Poster Award
April 5, 2022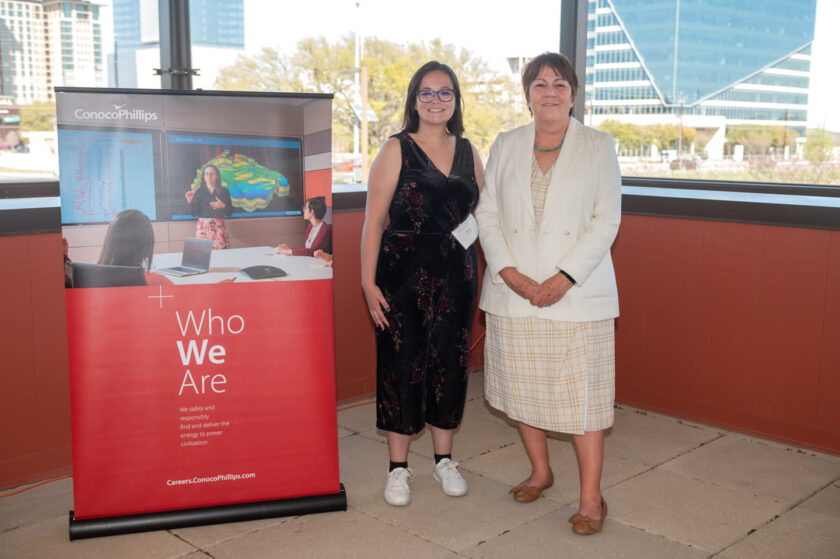 Carole Lakrout, a student at UT Jackson School of Geosciences, has taken best undergraduate poster award at the Jackson School's Student Research Symposium. The winning poster described her research on microbial life in caves, which was partly funded by a research grant from UT Center for Planetary Systems Habitability.
"I never thought that as an undergraduate I'd be able to get a grant and do research," she said.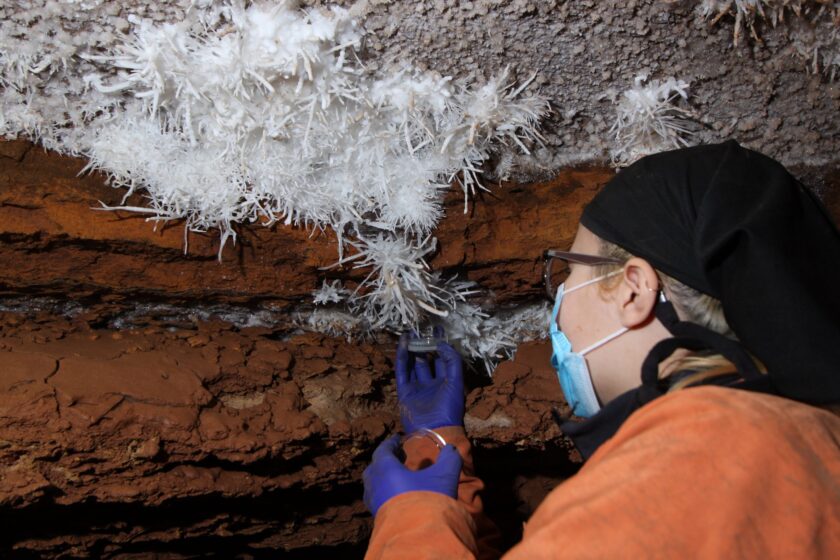 Lakrout's research took her to Breezeway Cave in Colorado, the subject of her poster, where she collected biological samples for DNA sequencing. Together with mineral samples she'd examined under an electron microscope, Lakrout was able to piece together how the microbes grow. Those are important insights because the cave's subterranean environment reflects conditions life might endure on planets like Mars where the surface is too harsh for life.
Lakrout shared her secret for presenting science: "Be enthusiastic and care about your research, that way other people will care about it too."
The Jackson School's Student Research Symposium took place March 26. Learn more about this year's best poster winners.